About the Author
Thanks for visiting Awake in the Andes.  I am a writer, healer, guide, facilitator, traveler, photographer, and lifelong learner.  In my professional lives, I've been a massage therapist, a physician/psychiatrist, an executive, business and life coach, trainer and process facilitator.
I've also had a long career as a seeker.  I have frequently described myself as "always – or forever – in transition."  I apparently like change, or something new, even though I often feel like I hate change.  Having grown up as a child of the '60's, I became involved in the personal growth and human potential movement by the early 70's.  As a somewhat alienated sophomore at Harvard, I decided in 1970 to take a year abroad in London in the hopes of "finding myself."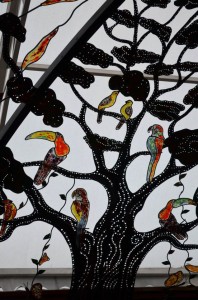 To make a long story short, serendipity helped me find my way me to one of R.D. Laing's experimental therapeutic communities (I had been extremely interested in Laing's work in my studies at Harvard), where I lived for 4 ½ months.  There I became a hippie, lived in community with a hugely diverse group of fellow travelers from around the world, attended seminars in existential psychology with psychologists and psychiatry colleagues of Dr. Laing, had my share of mind-altering drugs, explored the nooks and crannies of London, and basically got the windows and doors of my mind and psyche blown open.
Upon my return to the United States, I naturally gravitated and found my way to both the intentional communities movement that was burgeoning at that time as well as the human potential movement.  Thus began my lifelong journey as a seeker.
Following my graduation from Harvard, I worked briefly as a mental health worker on a psychiatric unit.  There I realized that I wanted to pursue a more integrated mind-body-spirit approach to healing, and I trained to become one of the early certified massage therapist with a successful practice in Boston.
Wanting to be a change agent in the health care system so I could be a "bridge" between the then polarized realities of conventional medicine and complementary medicine led me to to getting my M.D. at the University of Massachusetts in my late 30's.  I subsequently practiced general adult medicine and psychiatry for seven years.  Ultimately I decided against the lifestyle of a practicing physician plus, given my temperament, I felt I could be more effective – and happier- as a change agent external to the system.  That's a professional way of saying I like catalyzing change for others, even though I sometimes balk at doing it for myself<g>.
At that point, in 1998, I left the practice of medicine and began a self-employed career as a professional coach (executive leadership, career, business and life) and change facilitator.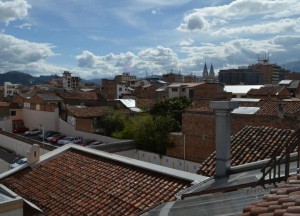 Now I'm obsessed with figuring out this reinvention of aging thing, as I suspect are millions of others of my Boomer compatriots.   I still commit time and energy to being a coach, guide, and healer in one form or another as I'm deeply fulfilled by serving others as a change catalyst and facilitator.
I've added Awake Self Coaching to my coaching services since despite the wisdom one hopes to have gained by this stage of life, it's easy to get lost in this moment in history where everything related to getting older is shifting.  I want to share with you what I've learned works, what doesn't work, and the tools that have stood in good stead over the past 40 plus years.  However, I'm also allowing time and energy for my creative pursuits of writing and photography, and creating the space for new projects to emerge as I land in my new home in the Andes mountains.
Daunting as it is to make a trans-continental move, the possibilities for discovery, exploration, adventure, contribution and learning– both known and yet to be discovered, are unlimited and tantalizing.  I look forward to sharing them with you.