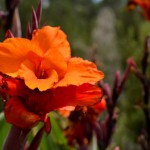 Living in a culture that is new to you compels a grateful heart, which is one, if not the, key  to happiness and abundance.  I think this is one of the secrets as to why so many ex-pats love living here.
I have rediscovered – as I think I first did when I moved to London taking a year off from my depressed life at Harvard – that when one is thrust into a world of difference, unfamiliarity, frustrations, challenge, and adventure, one comes to appreciate every little moment of discovery, every shift in perception or attitude, every connection, every moment of grace.  In a new context, you don't take anything for granted.
Even though, no matter where you are in your life in the world, isn't every moment really a new context, if we allow and choose it to be?  But I digress….
Friday I went to a birthday gathering of a new friend with whom I had had only one but significant meeting previously.  I was honored to be included in her celebration for which she had organized an expedition to the Estancia Familiar Cojitambo, about forty-five minutes from Cuenca.  I set out in my tin-can car of a Chevy Spark with some trepidation as this destination takes me on a new route which is always an adventure in a country where the signage is minimal and the road quality variable.  I found much to my relief that the directions were clear and our destination easy to find.
Suddenly I am on the grounds of a beautiful small hacienda, recently renovated, at the base of the Cojitambo mountain.  I arrive before the busload of other guests, and am warmly greeted by the host owner, Servio, who proceeds to offer me two tumblers of canelazo, a warm mildly alcoholic beverage typically served during Carnaval which occurred last week-end.  Soon, my compadres arrive from Cuenca, and I am surrounded by 18 interesting new acquaintances, a few of whom will undoubtedly become friends.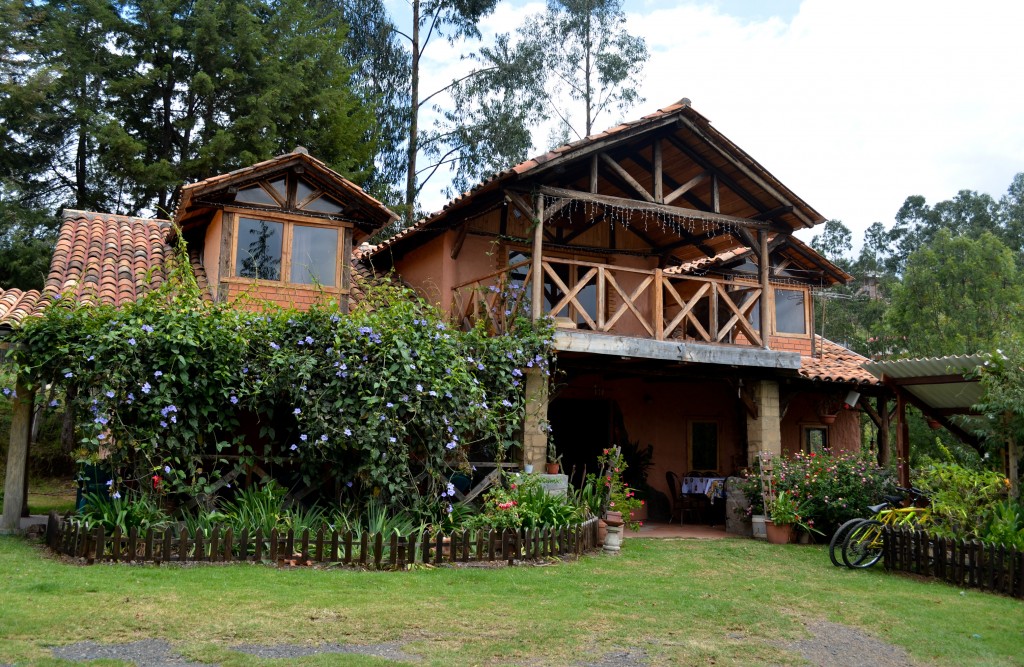 Estancia Familiar Cojitambo
First we are driven by bus to the town of Cojitambo, where a couple of guys in our party invite a local guitarrista to join the group for the afternoon.  We then go up the mountain and take a hike to the summit of Cojitambo where lies the foundation stone of an Incan ruin dating back to 500 B.C.  There we have a spectacular 360 degree view.  The guitarrista acts as our guide.  Eventually we find our way back to the bus and return to the hacienda where we enjoy an absolutely fabulous meal.  For the entire afternoon, especially when the bus is having trouble getting up the mountain road and later during our meal, we are are intermittently serenaded by our musician friend.
This is just another day in my Ecuador life.  How can life be any better than this?  Only, it seems, when we remember to choose who and how we want to be in the moment, especially when things are not going the way we want.
Enjoy the pictures!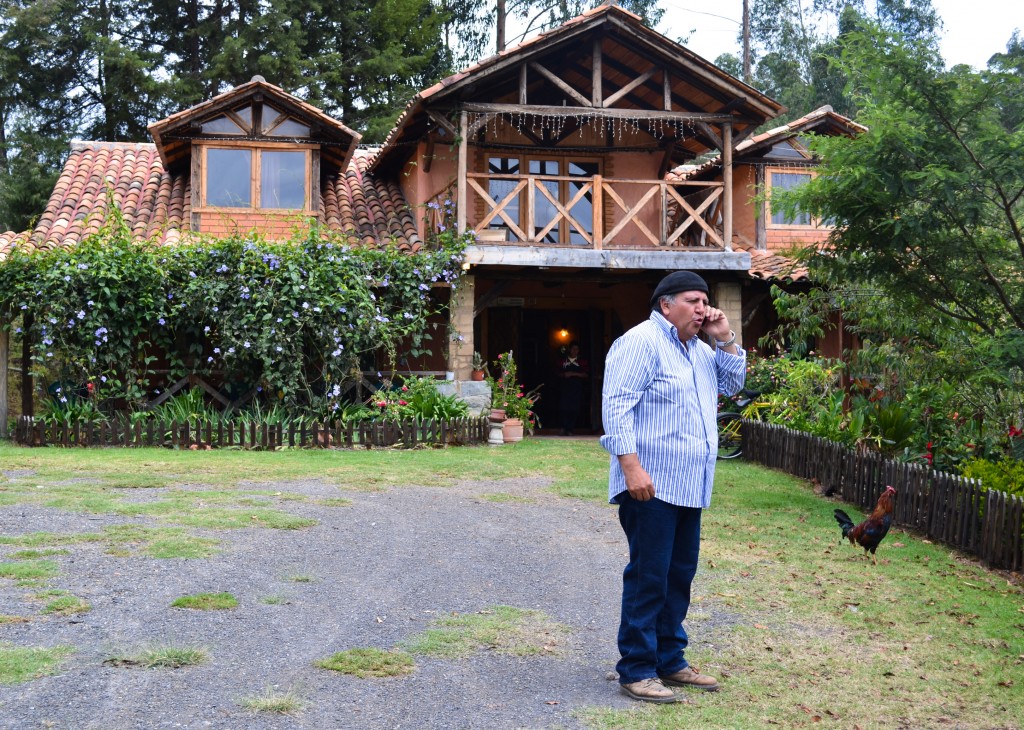 Servio Coronel, owner of Estancia El Cojitambo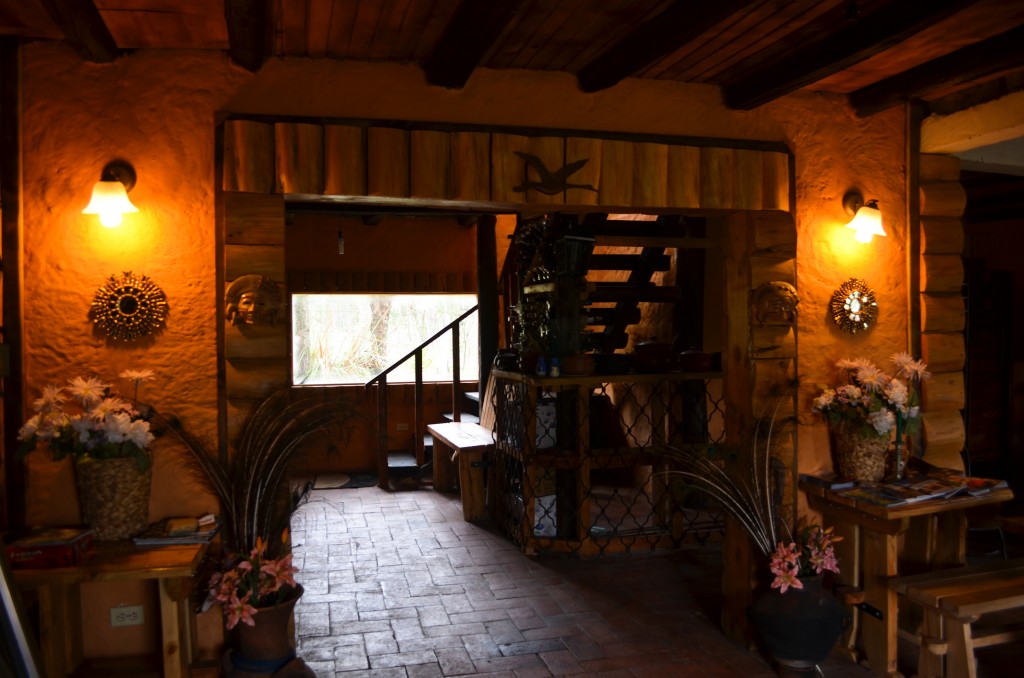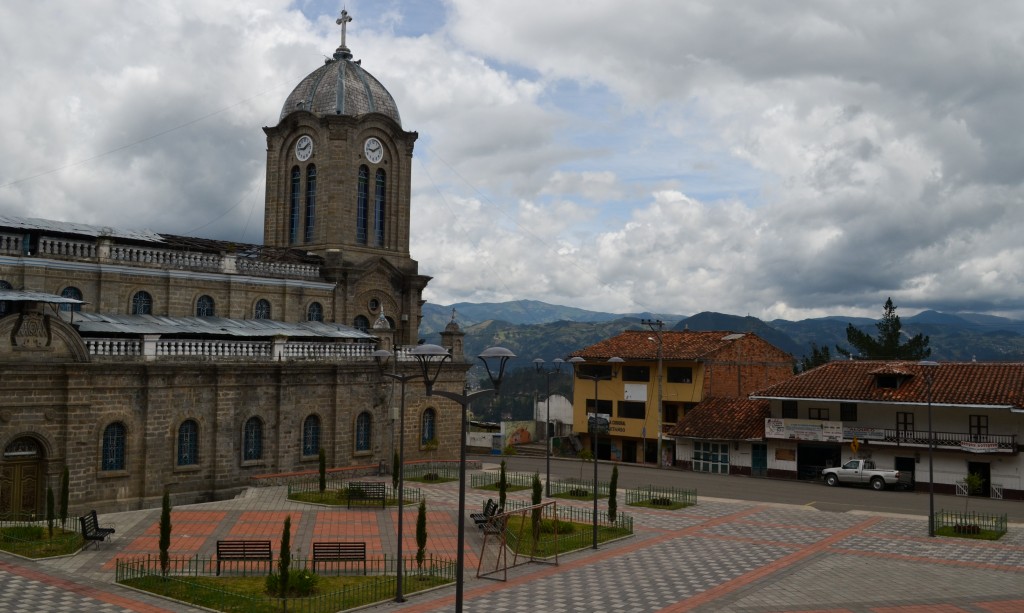 Church in Cojitambo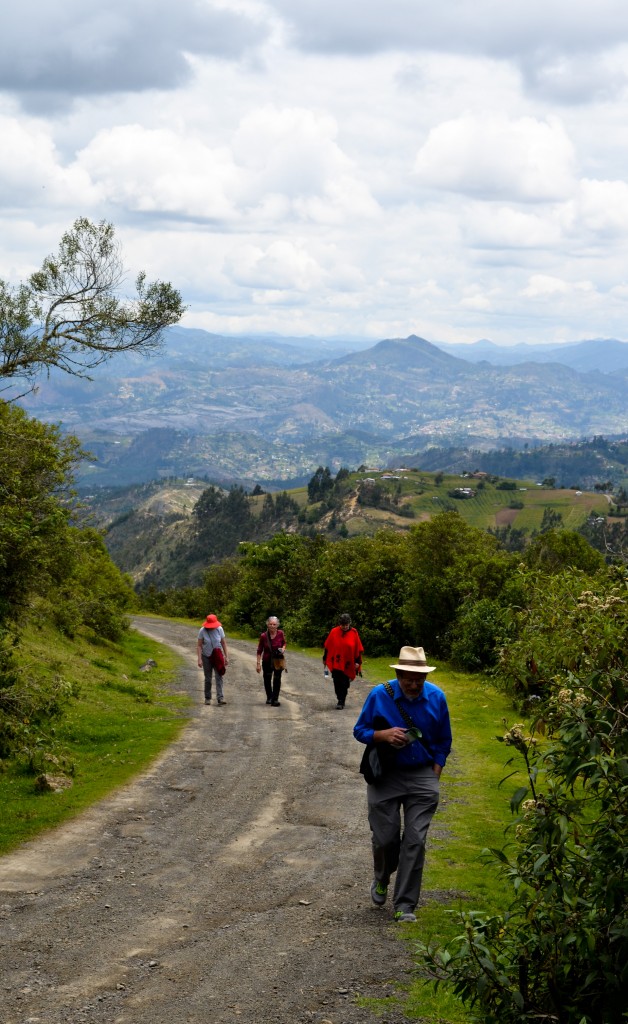 Climbing up Cojitambo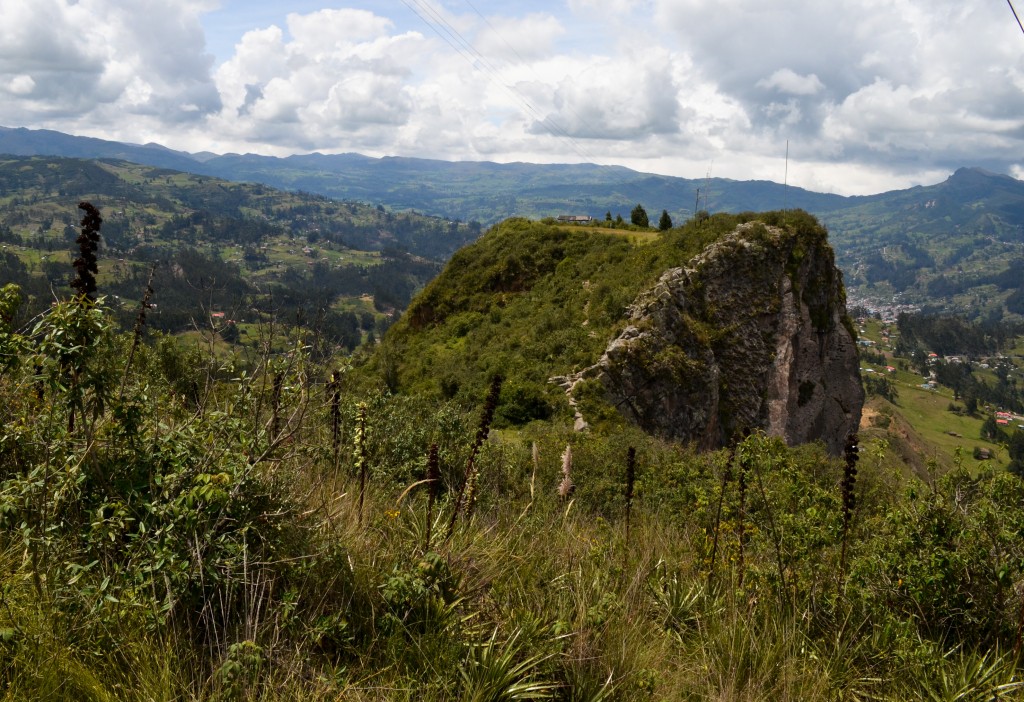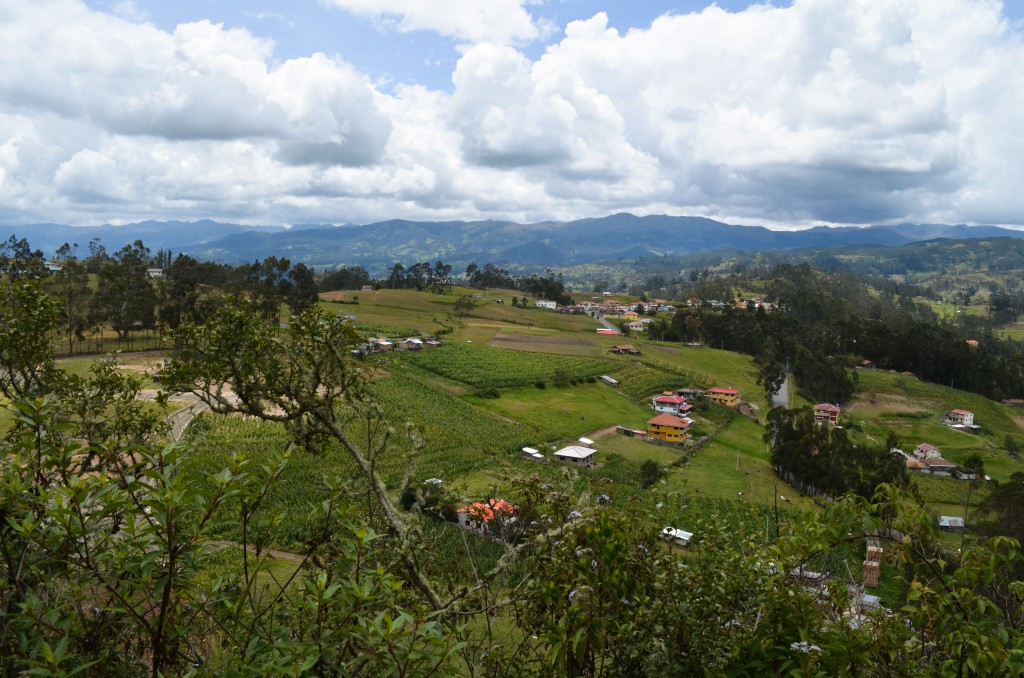 At the summit of Cojitambo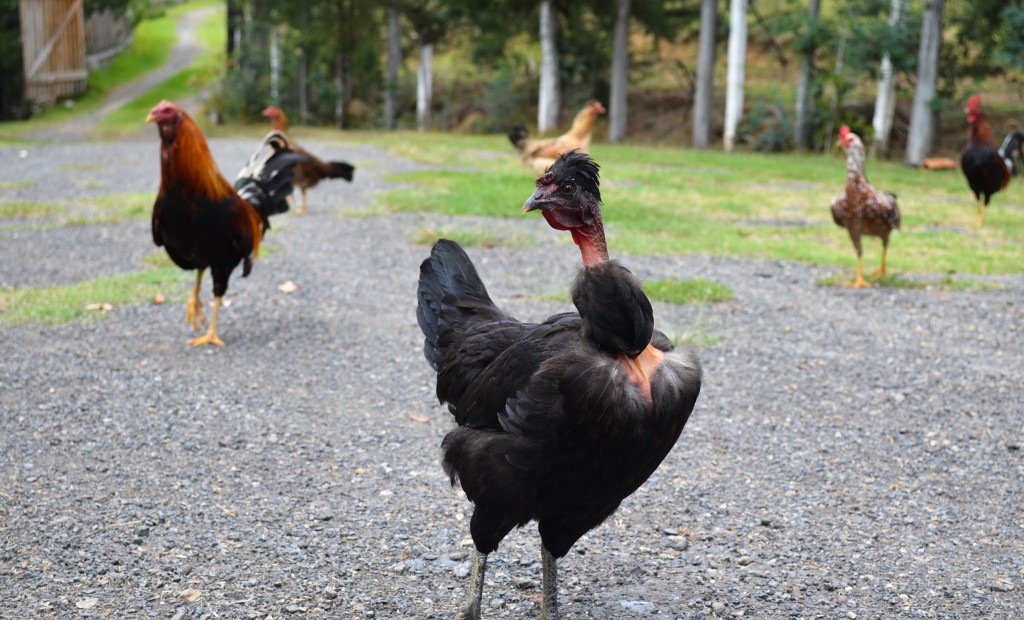 A personality!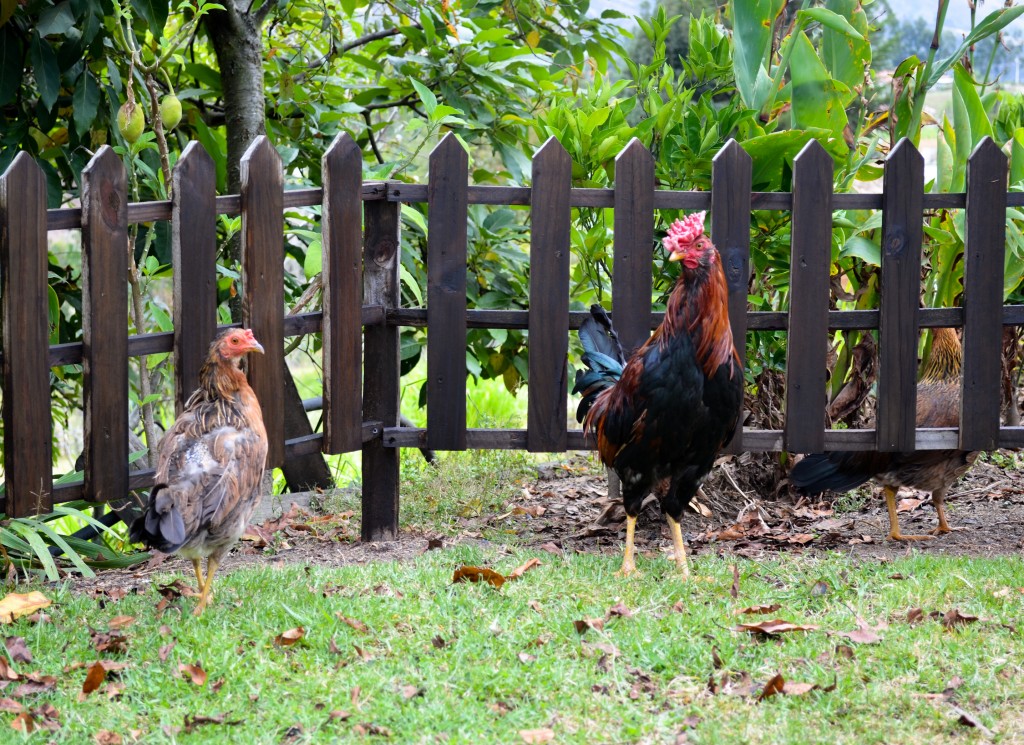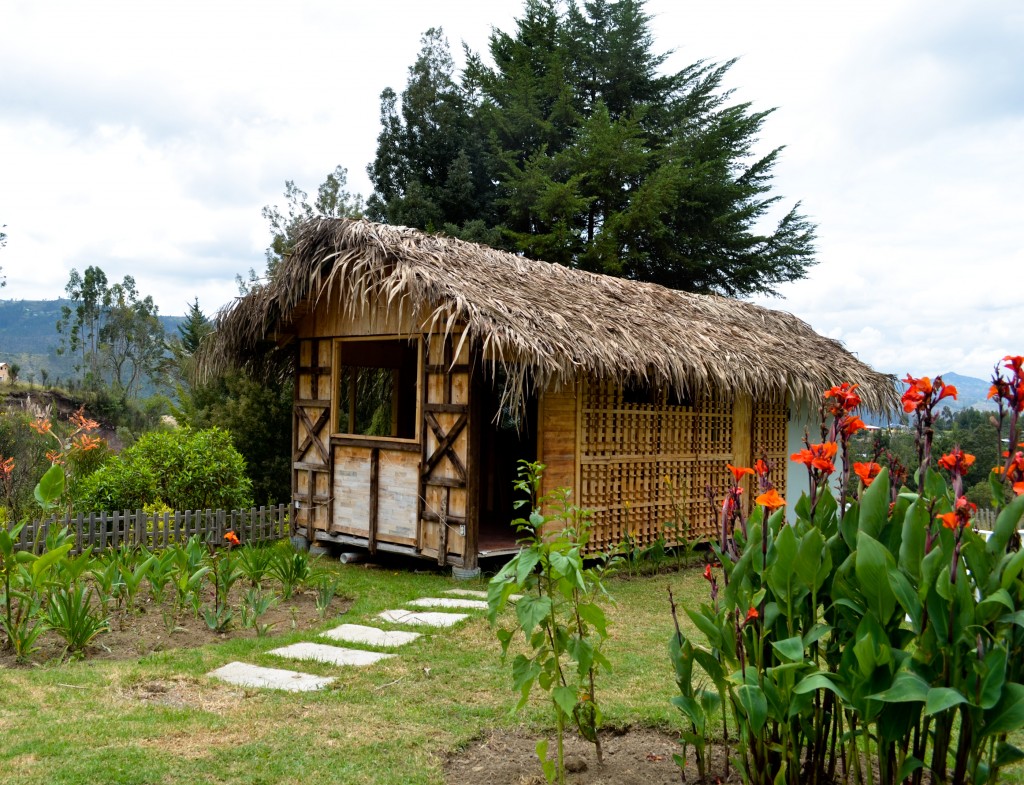 One of two cabins at Estancia El Cojitambo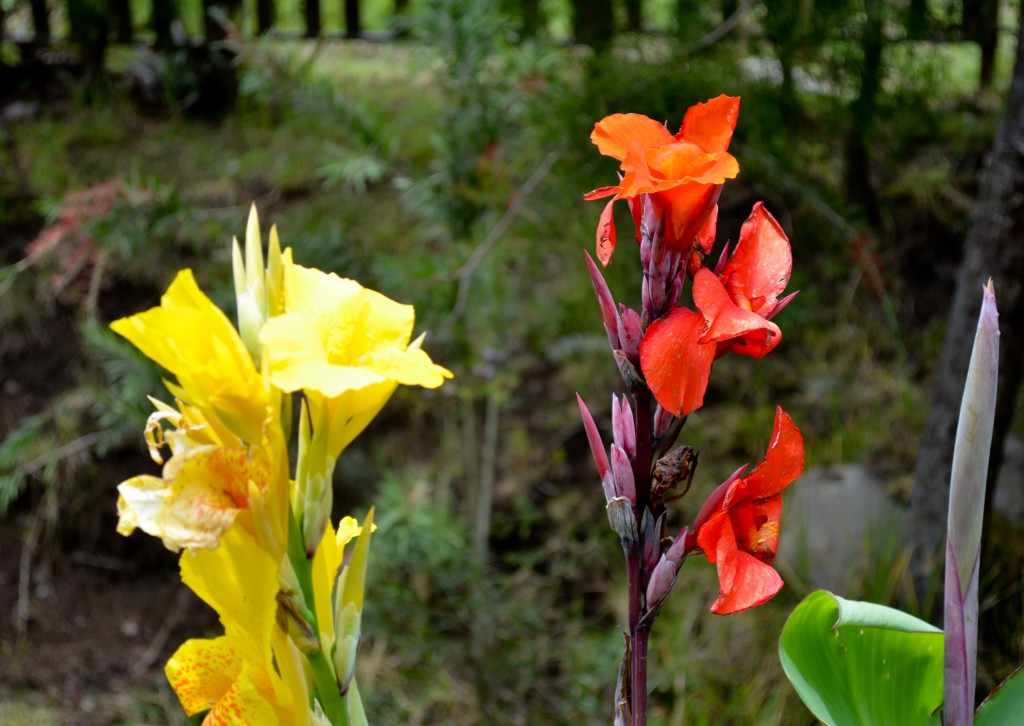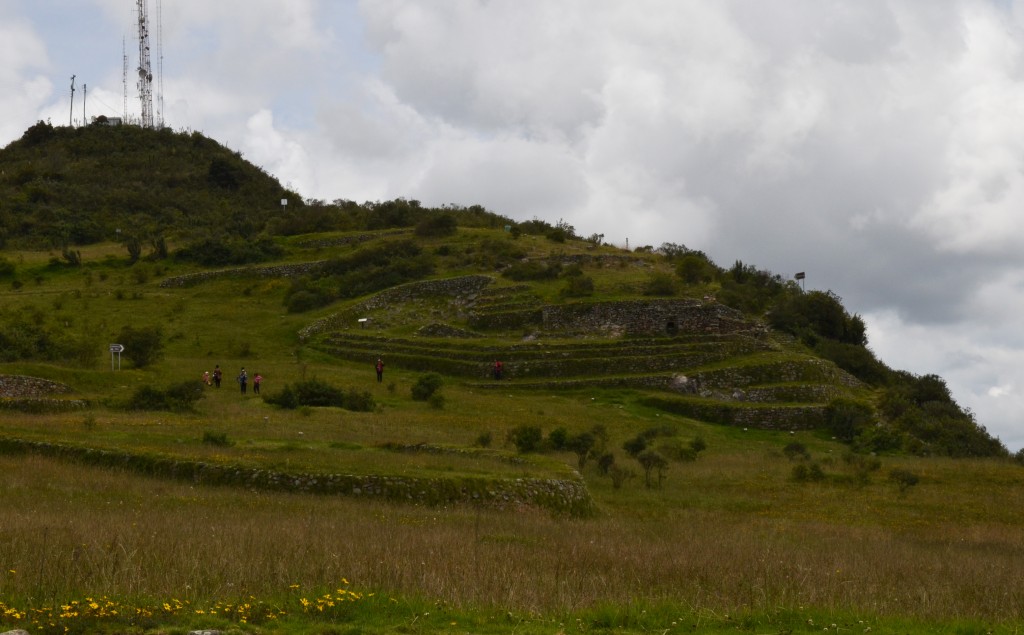 Foundation Stone of the Cojitambo Inca Ruins