It's happening. I want to say finally but that's my impatience chiming in.  It's taken 14 months of being in our adopted country, Ecuador, to feel like I am beginning to have a new life.  And I am very thankful.
The first six months, I didn't care about getting a life.  I just wanted to get settled in our new home, to nest, to figure out where I could get both the basic and special things that give comfort and delight in day to day living.
What I really mean is that I wanted a life but I wasn't quite sure how I wanted it to look now.  Besides the act of expatriation, I didn't know if I was retired or not.  Having been self-employed for much of my adult life during which my activity and income would wax and wane, there was no hard line in the sand where I stepped over into retirement when I moved to Ecuador.
The second six months, I started to consciously yearn for a life.  The one-year limbo phase was a transitional mélange of not knowing, running around, anxiety and doubts, interspersed with moments of connection, new experiences, small and sometimes larger pleasures, the patience required to weather the emotional roller coaster, and the faith to believe that I could make a life out of this big change we had initiated.  I knew if that didn't happen, I would end up leaving like many do within a few years.
A spate of questions reverberated continuously through my mind: "What exactly does having a life in this third stage and in a new country mean?  If I am retired, what does that mean?  If I'm not retired, what does that mean? What is a meaningful life in this third act? What is the contribution that I can uniquely make?  Is volunteer work enough?  What is the right balance of meaning, contribution and fun?"
These questions worked me hard and relentlessly.  Others' answers didn't actually help me, much as I wished they would.  It still came down to answering the "Who Am I Now?" question, something one can only discover for oneself.
And in reality, regardless of one's station in life, isn't creating our life always what we're meant to be doing?
Thrusting myself into a new culture, with all the accompanying discomfort and discovery, continues to be a potent catalyst for growth and transformation.  Finding a beautiful place to live with an easily affordable cost of living has been truly liberating, more than one can ever know prior to taking the leap, like so many major life changes.
So what has changed?
At the more superficial level, I've noticed a perceptible shift in how I'm feeling at home in Ecuador.  Driving into Cuenca recently, I felt a palpable pleasure in the recognition that I actually know how to navigate my way around the center of this town!  And I'm willing to venture further afield to new places as my Spanish slowly improves and I now have the confidence to persist until I can understand someone.  Certainly, feeling at home is grounding, the foundation for a life.
On the meaning level, life is coming into sharper focus once again.  I now have a sense of rhythm that was missing the first year, as well as a focus that has greater specificity, breadth and depth.
I've decided I am NOT retired, since meaning, contribution, fun and experiencing life have the same weight they have always had for me.  In my angst quest for focus and meaning, I came back to the roadmaps I trust and turn to when I'm confused or fear that I'm lost.  This included deepening my study of the Enneagram, a powerful tool for conscious living that I first encountered 40 years ago.  Re-immersion in this profound system for understanding one's personality and soul journey has been another deeply gratifying homecoming.
Over the last several months, a dawning awareness arose in me that I could now devote myself to what I had envisioned doing when I was in my 20's – follow the passion I've had for guiding others in their psycho-spiritual development and personal transformation.  Through my online study (thank God for the Internet which has led me to several fabulous experiences), I discovered an Enneagram workshop in Buenos Aires and thought, "What a great excuse to visit Buenos Aires! I can actually do this now that I live in South America!"   Meeting Argentinian English-speaking folks with my same passion further solidified and expanded the sense of my new life.  I then knew that I can play at work and work at play with as much exploration, travel, teaching, coaching, writing, photography, learning new handcrafts, fun and relaxing time as I want.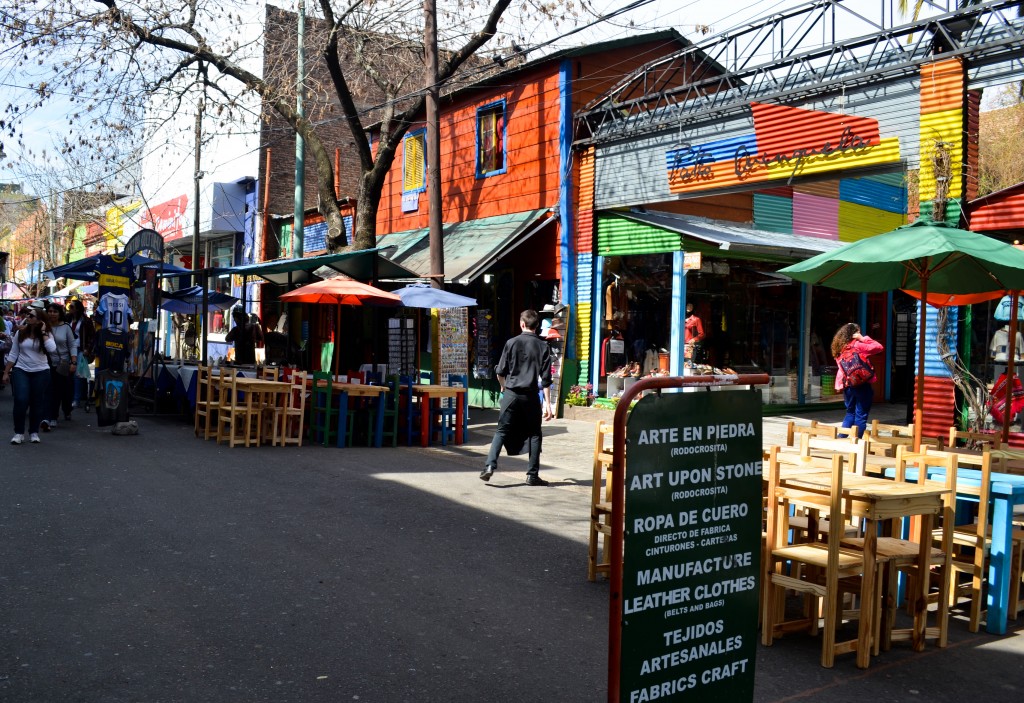 The freedom of it is actually daunting at times.
When you no longer have to assume responsibilities to maintain a certain lifestyle – you get to come to terms with what you actually want to do, who you want to be and to become.  What is your life and yours alone to live?
At the risk of stating the obvious, it takes intent, experimentation, courage, determination, and persistence to create a life that is uniquely yours.  And let me not forget initiation.  If you don't find the opportunities that resonate with you, you have to create them.
Call it late blooming (true), or natural maturing, or walking through the fire and coming out the other side by stepping up to challenges for a prolonged period of time, but I am liking this life I am creating.   It is authentic, free of the need to prove myself, and a continual practice in being Present to what is possible.
I'd love to hear what you've discovered and learned about getting and creating a life.