"Now, why are you moving to Ecuador?"
This is the question I'm getting over and over as I let people know of our upcoming move and relocation to Ecuador.
Often, I give the simple answer (relatively speaking) that in 2011 my husband and I started thinking about how to make our eventual retirement money go further, being in the less than enviable position that many boomers found themselves in around 2008-2009.  So I started subscribing to International Living, a magazine that promotes the expat lifestyle.
Within a short time of subscribing and assiduously reading the magazine from cover to cover each month (thankfully it's a lot thinner and lighter than any rag that professes academic or intellectual stature), it became quite evident that we could live in a beautiful place, have a good quality of life for a lot less money than we'd be spending in the U.S., NOT living in a beautiful place (granted that this is purely subjective and I'm sure many of my Nebraskan friends could take umbrage at that statement except that "Nebraska Nice" wouldn't allow them to!)
That's the short version.
The somewhat more complex version is that in 2008, like many other Americans, and particularly those living in Michigan, and particularly those who are self-employed as we were, our personal economy fell off a cliff.  And we were forced to find gainful employment which took my husband, and then me, to the great state of Nebraska.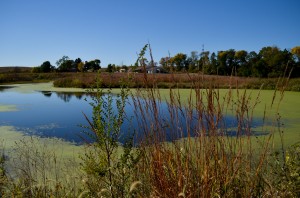 Now truth be told, we'd talked for a long time about leaving Michigan (when I first moved there 14 years earlier from Boston, I told my husband it would only be for 3 years, 4 max!) but we had gotten into a comfortable rut, and honestly couldn't figure out what or how to make the move, nor on what basis to choose a new location.  And yes, we had our favorite places but mostly they seemed like they would be too expensive unless we landed there with jobs, something these two independent self-employed folks hadn't considered (not that it might not have been in our best interest to do so).
So, thank you, Great Recession of 2008, for getting us unstuck.
The deeper reality is that as we've contemplated and now are actively manifesting this move to Ecuador, we're seeing that there are many opportunities there that we simply did not see here in the United States, given that we won't have to be on the hamster wheel chasing an income just to sustain our basic cost of living.  So we'll get to explore Latin America, meet up with shamans and shamanic medicine (something we've both fantasized and envisioned for decades), learn a new language (shown to be really good for aging brains), and contribute our wealth of skills and experience to the people and society of Ecuador.
As to why Ecuador in particular….well, I didn't want to live in a tropical place (though I do love visiting there).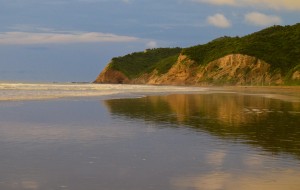 It's got the Pacific coast, the Andes, and the Amazon all in a space the size of Nevada. I've long wanted to live in the mountains. There's still an indigenous culture there. The country is beautiful and the Andes are magical. The people are wonderfully warm, gracious and inclusive.  The capitol of Quito is only a 4-5 hour flight from
the U.S which makes  the  trip back to the U.S. minimally arduous; the country is on central/eastern time zone.
AND last, but not least,  we can live for a 1/3 of what we can live on here.
Need I say more?